ABOVE, UP-AND-OVER AND BELOW-GRADE CAPABILITIES
The Bronto is the most proven articulating platform, offering an unmatched history of performance for above, up-and-over and below-grade rescue capabilities.
Below–Grade Capabilities. Above-Grade Performance.
The Bronto®, designed in conjunction with E-ONE for North American fire departments, is one of the most versatile aerial platforms on the market. With more than 250 units delivered in North America and more than 7000 Bronto units delivered to 120 countries worldwide, this articulating platform offers an unmatched history of performance for above, up-and-over, and below-grade rescue capabilities.
Features
Typhoon® or Cyclone® chassis
Medium length 4-door cab
500-600 HP Engine
Standard safety features such as roll cage cab, CrewGuard, ABS brakes & G4 (electronic stability control)
Optional airbags and OnGuard® collision avoidance system
Extruded aluminum with up to 153 cu.ft. storage on (on F135 RLX) with short hosebed
Rear enclosed storage for up to 115' of ground ladders
Available with Sidestacker® body or "truck company" style with no tank or pump
2000 GPM pump
300 gallon water tank
Stainless steel discharge manifold
Optional foam systems; direct injection, and around the pump (ATP)
Customizable discharges and preconnects to meet departments needs
Multiplex electrical system with color display provides increased feature
capability and improved diagnostics
Whelen® optical and audible warning packages (others available)
Options include LED scene lights, advanced camera systems, and 6-15 kW hydraulic generators
Designed for departments wanting the most technologically advanced articulated platform in the industry, the RLP+ and RLX offers features such as:
Vertical height of 116' with the RLP+ and 135′ with the RLX
Articulating beam design allows platform to reach up-and-over obstacles and below grade
Full auto leveling for quick jack set-up
Three color displays with essential diagnostic and operational information on all screens
All critical information is available on the display including outreach diagram and real-time position of the working platform and main boom angle
Variable jacking
Envelop control displays maximum possible outreach to all directions based on jack placement and basket load
Cradle assist for easy bedding of the aerial device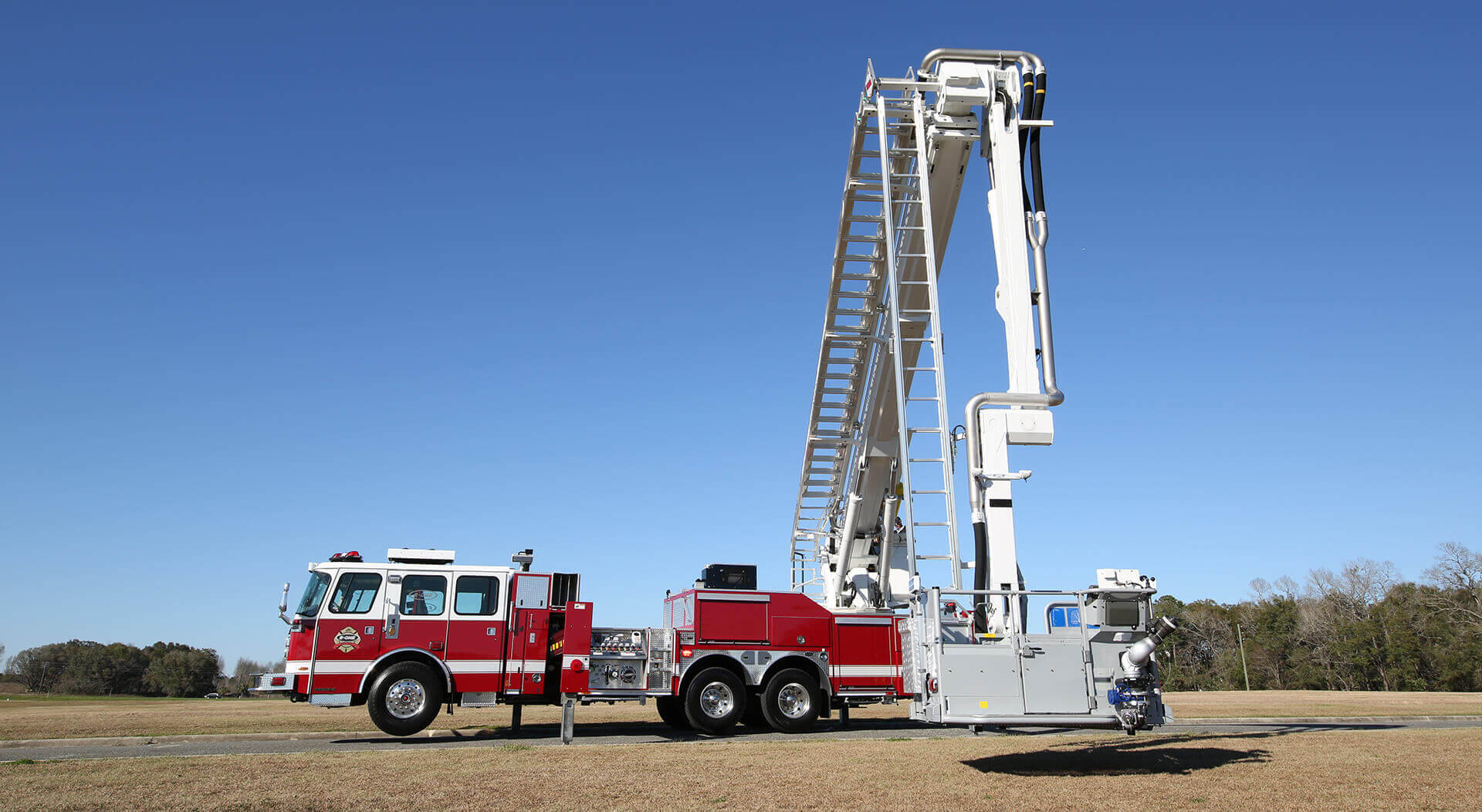 THE NO. 1 TRUSTED ARTICULATING PLATFORM
NEARLY 7,000 UNITS DELIVERED WORLDWIDE
BELOW-GRADE CAPABILITIES
ABOVE-GRADE PERFORMANCE
The Bronto will reach up and over parapets, allows for 17' below grade rescues and the platform rotates up to 50 degrees for better egress.
THE BRONTO ADVANTAGE